January 14, 2019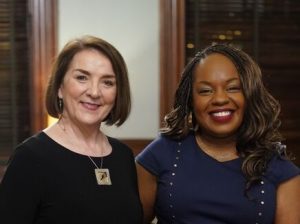 Dear Friends and Colleagues,
As we embark upon a new year, we wish you and yours all things wonderful!
2018 was an incredible year! Most exciting was the formation of Inclusion Strategy Solutions LLC – our partnership! (Learn more about Paula and Wendy) We recognize that our skills and competencies are enhanced through our collaboration.  Merging our organizations has provided our clients with a greater depth and range of services. Most importantly, our personal missions and visions align and result in greater innovation and impact on diversity, equity, and inclusion in our world!
We are happy to share with you, some highlights of our 2018 accomplishments: 
During 2018, we trained over 3,000 individuals in subjects including: Sexual Harassment Prevention (as New York State and other jurisdictions enacted stricter training requirements for employers), Inclusive Workplace and Leadership (Unconscious Bias), and Anti-Racism. The content for these sessions was developed in collaboration with our clients to meet the specific needs and challenges of their organizations. We also developed content to satisfy New York State Bar diversity, inclusion, and the elimination of bias CLE requirements.
We supported our clients with developing diversity, equity, and inclusion initiatives, and strategies and supporting their EEO and HR needs by conducting investigations, facilitating counsel and advise sessions, and advising leadership on best practices.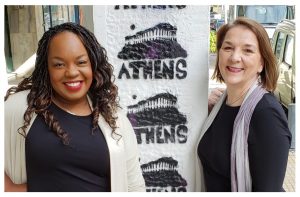 In our work as diversity, equity, and inclusion consultants, we had the opportunity to travel to Athens, Greece as well as more than 10 US States to facilitate workshops and consult on various subjects. The myriad perspectives across global and regional environments create exciting opportunities for exploring the complexities and nuances of this work.
We're excited to continue to enhance our opportunities to learn while engaging with a diverse array of people during this new year.
We look forward to the opportunity to support your organization and collaborate with you on your inclusion strategies!
Please visit our new website: Inclusion Strategy.com and let us know what you think. We would love to hear from you.
Sincerely,
Wendy and Paula
Wendy Amengual Wark: Wendy@InclusionStrategy.com
Paula T. Edgar, Esq.: Paula@InclusionStrategy.com