Years ago I worked for an employer who would not approve of administering an employee survey because the president was afraid of what the employees would say – especially about discrimination – and did not believe that the organization could commit to responding effectively to employee concerns, criticisms, or recommendations.  Do you know what your employees are thinking and saying about you and your organization?
You may not be asking them what they think, but your employees are sharing their thoughts and experiences on internet sites such as facebook's Rate My Employer: https://www.facebook.com/RateMyEmployer and Glassdoor http://www.glassdoor.com.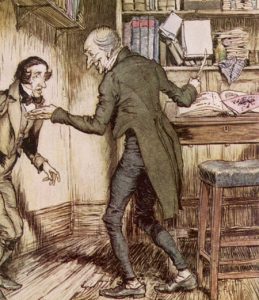 Here is a small sampling of anonymous comments on the internet about employers who allow bullying by supervisors:
"My manager is out of control, employees fear him and no one feels that the company or HR would do anything."
"HR is not there for the employee, but rather to shelter abusive managers."
"My supervisor uses intimidation and bullying to try and meet his objectives. I have been subjected to sexism, racism…"
In earlier blog posts I have discussed the importance of asking people about themselves, their cultures and preferences. I also urge employers to conduct surveys.  Surveys are amazing tools that employers can use to determine how engaged and included employees feel, when used effectively! Here are some critical questions that need to be asked and honestly addressed before implementing an employee survey:
Are employees assured that their responses are

really anonymous

?
Are employees

really

protected from repercussions by supervisors?
Will the survey results be shared with

all

employees?
Will employee recommendations be considered or implemented? If so, will employees get credit for those recommendations?
Similar to conducting 360-degree feedback of executives, employee surveys sometimes provide information that employers may not think they are ready to deal with.  Frequently this results from not having guidance on how to effectively interpret and respond to the employees comments.
The leadership team of one client was genuinely surprised to learn that the support staff almost unanimously felt that they did not have opportunities for advancement.  This particular group of employees was 90% female, 75% minority, and 40% LGBT. The information that was collected through the survey and interviews enabled my client to address this and other issues and to create an employee development plan.  We also provided leadership and communication training for the support staff as part of the plan. The result:  employee engagement and productivity increased dramatically!
There are many benefits to be gained by conducting employee surveys including determining how effective supervisors are.  Many employers focus on results – the 'by any means necessary' approach to supervision.  This is a risky tactic as the short-term results of a bullying supervisor may be impressive, but what is the long-term impact of a supervisor who may be bullying team members to get them to produce?
Some results of a bullying culture:
Low morale
High turn-over
Active disengagement
Sabotage
I have written about those who find it difficult to speak up and ask questions based on their cultural perspective in earlier blog posts. It is even harder for those individuals to stand up to a supervisor who is a bully.  An anonymous employee survey that is administered correctly: off-site, outside of the employer's computer network, by an independent consultant (I know that this sounds like a sales pitch, but it is not), and includes a sampling of employee interviews, can save employers tremendous risk and exposure.  Employees who are empowered to contribute their diverse ideas and perspectives to an organization's success do so in incredible ways!
Are you conducting all-employee surveys on a regular basis?  If not, isn't this a great time to begin?
Onward!
~ Wendy