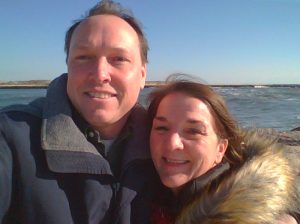 My husband Chris and I have an annual tradition. On New Year's Day, if we are able, we head to the ocean, regardless of which coast we are on, to welcome the new year. The rhythmic cycle of the waves; the energy and beauty of the elements: air, water, earth, and fire of the sun collaborate to create the possibility of renewal. This year began on the beach at the Shinnecock Inlet which separates Hampton Bays from Southampton, NY. It is a place of incredible energy formed by the great hurricane of 1938, where the ocean crashes against the jetty as it squeezes through the inlet creating truly dramatic waves.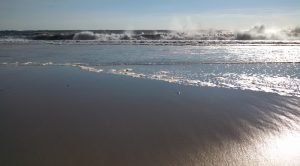 Proper renewal begins with reflection. 2016 was like all of the years that came before: with losses and gains, successes and failures, challenges and achievements. We grieved, celebrated, worked (a bit too much), and played (a bit too little). We wish we had seen more of you and that time did not speed by as it does!
We are optimistic about the coming year, despite the many serious challenges to inclusion, globally and locally. The song, "Get Together" by the Youngbloods,  is as relevant today as when Chet Powers wrote it in 1963. We are reminded of how powerful we each are: "You hold the key to love and hate all in your trembling hand." The song ends with urgency: "Right now, right now."
So, resolutions aside, what do you want to create in 2017?  My hope for 2016 is to be the best Wendy that I can be, to pay attention and live with intention. I hope that you will join me as I strive to test Henry David Thoreau's observation that: "…if one advances confidently in the direction of his dreams, and endeavours to live the life which he has imagined, he will meet with a success unexpected in common hours."
Wishing you all things wonderful in 2017, and beyond!
Onward!
~ Wendy