Arthur T. Matthews, J.D.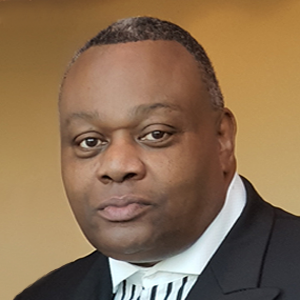 Arthur T. Matthews J.D. is the Chief Operating Officer and principal partner of Matthews & Matthews Consulting which is a boutique firm specializing in divergent aspects of labor and the workforce. His areas of expertise include but are not limited to diversity & inclusion, leadership, conflict resolution, stress awareness, organizational change, and sexual harassment awareness. His clients are primarily unions, government entities, corporations, and not for profit organizations. Some of his clients include but are not limited to Con Edison, Communications Workers Union of America the Centers for Disease Control and Prevention, the EEOC, Columbia University, the City University of New York, NYU, and the New York City Health and Hospitals Corporation.
He started his teaching career in 1987 first at Medgar Evers College/CUNY and then spent years teaching IBEW Local 3 apprentices at Empire State College/Van Arsdale School of Labor Studies. He taught Contemporary Labor Issues, Race, Class, and Gender, and Labor History. In addition, from 2007 to 2014 he served on the faculty at the George Meany Center/National Labor College.
He currently serves on the faculty of NYU, Cornell University School of Industrial and Labor Relations, and the University of Arkansas. He teaches seminar, certificate, boot camp, undergraduate, MPA and MBA courses in areas such as mediation, arbitration, diversity, leadership, public speaking, ethics, labor, and organizational change. Lastly, in 2016 and 2017 he lectured at the Clinton School of Public Service and the Harvard University School of Law, respectively.
Arthur earned his Juris Doctor degree from Howard University School of Law where he served as President of the Student Bar Association. It was in this capacity that he led hundreds of law students in the march that helped enact MLK Day as a national holiday. Moreover, he proudly hosted one of the last public appearances of Supreme Court Justice Thurgood Marshall. The CEO of his firm is his wife Evelyne R. Matthews who is also a lecturer and part time actress. They have two sons Joseph and Jaleel and a grandson Jaylen.
---
Gary E. Vega, Educational Consultant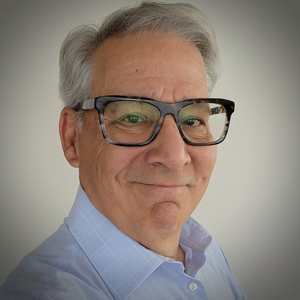 Gary is an educator and educational consultant recognized for his work coaching and leading diverse cultural groups. He has developed his expertise in Title IX compliance, diversity, equity, and inclusion, during more than ten years as an international student director in higher education. Gary has extensive experience developing and facilitating workshops on cultural sensitivity and competency, including a developing a series on unraveling the intricacies of the higher education application process for first generation minority students and as an Adjunct Professor at Passaic County College. Gary's presentations include Real Talk: A Round Table on Barriers and Best Practices For Inclusion. In addition, Gary has developed advocacy strategies and training programs that promote education and engagement best practices for inclusion in various sectors including, academic and nonprofit. Gary has a bachelor's degree in social science and history and has conducted Graduate Studies in Applied Linguistics. He is a member of NAFSA: Association of International Educators, a Board Member of Study New York: an advocacy group for higher education in New York State and is certified in TESOL: Teaching of English to Speakers of Other Languages.