Self-Care During Quarantine and Social Distancing
Paula T. Edgar
May 5, 2020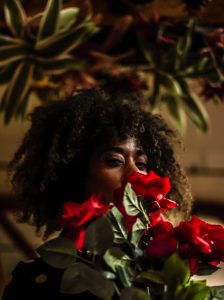 My therapist often reminds me that, "Growth begins where comfort ends." Prior to our world being upended by the Coronavirus (COVID-19) pandemic, I took her statement as a mantra to remind myself that as a diversity, equity, and inclusion professional, I have to embrace discomfort in order to effectively challenge my clients to do so as well. However, with the amount of discomfort and grief that I am feeling due to this pandemic and the societal shifts that have happened as a result of the efforts to flatten the curve, I'm good with growth for a long while!
Top of mind for me during this pandemic is that many of us have not been prioritizing self-care, which is critical to manage the stress, anxiety, and constant changes occurring as we navigate these uncharted waters.  
It is not lost on me how difficult it can be for many of us to put ourselves first when so many around us are struggling. We know this is important, so I wanted to share key strategies that are meant to supplement as you adjust to the new normal of work, child/family care, friendships, and our overall health. I hope that as I have, you'll find that when you feel strong, you're better equipped to support others (put your mask on first!). 
I also know that self-care is nuanced. As such, I divided these strategies into three categories: getting your mind right, your physical health, and then your soul. For many of us, we can't focus on the latter two until the first is strong, and for others, we can't fathom sleep or exercise when our mental health feels fragile. So I encourage you to jump around in the article and find one or two things that resonate for you. In the interest of keeping this short, I know there are many resources not listed here, and I encourage you to share your own with me on social media (tagging me), using #CoachPaula, and in the comments below. 
And a gentle reminder that this is a journey – some days these will feel effortless, and others it will be a challenge to incorporate even one idea on the list. I get that, and I'm with you. I find that having a list in front of me is helpful, so keep coming back and keep practicing prioritizing yourself. We'll be better for it when this is over. 
Get Your Mind Right
Many challenging thoughts run through our heads every day, and are impossible to avoid on any media platform. However, a quick dose of optimistic thoughts can drastically shift our mindset. I leverage the following: 
Incorporate a gratitude practice. This may include reflecting on who and what you are grateful for each morning before starting your day. Try one of the following, or use these to create your own: 

Be present in the right now. 

I am safe and healthy. 

I am grateful that I am able to tackle the challenges that I might experience today. 
I am grateful for (Insert Name) and how they have supported me
I am grateful for (Insert name of fun thing you enjoy) because …
Meditation: In times of stress, uncertainty, and consistent change, it is helpful to have a grounding wellness practice, and while many tend to shy away from wellness, meditation and breathing exercises are proven methods to help with focus and navigating difficult times. I recommend taking 10 minutes daily, preferably in the morning, or just before going to sleep to meditate and focus on gratitude, even though the inclination you might have is to focus on the negative, there is always something good to focus on.
Social Media Filtering: It is critical to manage the constant flow of negative messaging that comes through social media and the news. In order to do so, you can do one or all of the following:
Identify the things that trigger you or put you in a bad mood. If you find that you're consistently upset by a topic, news source, or content generally, do something about it!

Mute certain people in order to control what you see in your feed and mute certain topics (i.e. coronavirus), or even take a break from social media to focus on yourself for as long as you need to.
Physical Health
Exercise: Exercise is important for keeping your body healthy during this time because we are less active than we usually are. Thankfully, there are many free online resources for exercising as well. Pick a few to try and do your best to get at least 30 minutes of exercise a day. Here is a list of exercise resources:
Sleep: Sleep is the foundation of all that we do. It helps with our immune systems, focus, and general health. If you typically don't get much sleep or if you are having trouble sleeping during this time, now is the time to try to improve your sleep. Each week try to add a half an hour in order to help you to sleep more. Here are some resources to help with your sleep:
Sleep Cycle

monitors your sleep cycle to find the best time to wake you up.

Relax Melodies

plays relaxing sounds to help you fall asleep.

Fitbit, Samsung Watch, and Apple watches can help too (they tell you how much sleep you get)
Feed Your Soul
Connecting with Family and Friends at Home: Because most of the world is in quarantine, many of us are spending a lot of time with family members, roommates, or friends who we are sheltered in place with. During "normal" times, we typically only interact with these family and friends for limited amounts of time since our lives are generally filled with the demands of school, work, errands, social media, and other distractions. Try some of the options below to exercise self-care while prioritizing the people you are with during the quarantine. Here are some options that may help you to be more connected, less bored, and deal with your current situation.
This is a good time to start asking questions and learning more about the people you are with. Here are a few conversation starters:

Play board games and cards, make a meal together, do crafts/artwork, put together a puzzle, or watch a movie.

My family has been focused on decluttering while we have been in quarantine. Take this time to go room by room to decide together what is important and should stay. Doing this will help clean your physical spaces and hopefully clear mental space for everyone. 
Reading/Podcasts/Music: Now is a great time to catch up on some of the things you might have been putting off, including reading, listening to that list of podcasts you have been saving, and catching up on new and old music that you love. Here is a list of resources:

Here is a list of recommended podcasts:
Here are a couple of music playlists I like (may not be safe for work):
Humor: Like gratitude, incorporating humor into our daily thoughts helps make us happy. During these challenging times, I particularly love looking at social media memes. You can also find other sources of humor, including prioritizing time with your funny friends, watching comedies on Netflix, and asking Alexa or Google Home for a joke of the day.
Connect Virtually: Make sure that you stay engaged with your external network while we are working from home. This will help you to deal with loneliness, anxiety, and if you are an extrovert like me, it will help you to get your "people fix". Here are some ideas for connecting virtually:
I hope that this article will serve as a resource for you during these challenging times. Share it with your friends, family, and colleagues, and as a reminder, I encourage you to share your own self-care strategies and resources with me on social media (tagging me), using #CoachPaula, and in the comments below.
In Closing,
Be well, stay safe, and don't forget to wash your hands!
Paula T. Edgar, Esq.
Partner
Inclusion Strategy Solutions LLC
Paula@InclusionStrategy.com
www.InclusionStrategy.com